QSOP and 0805 breakout and soldering practice board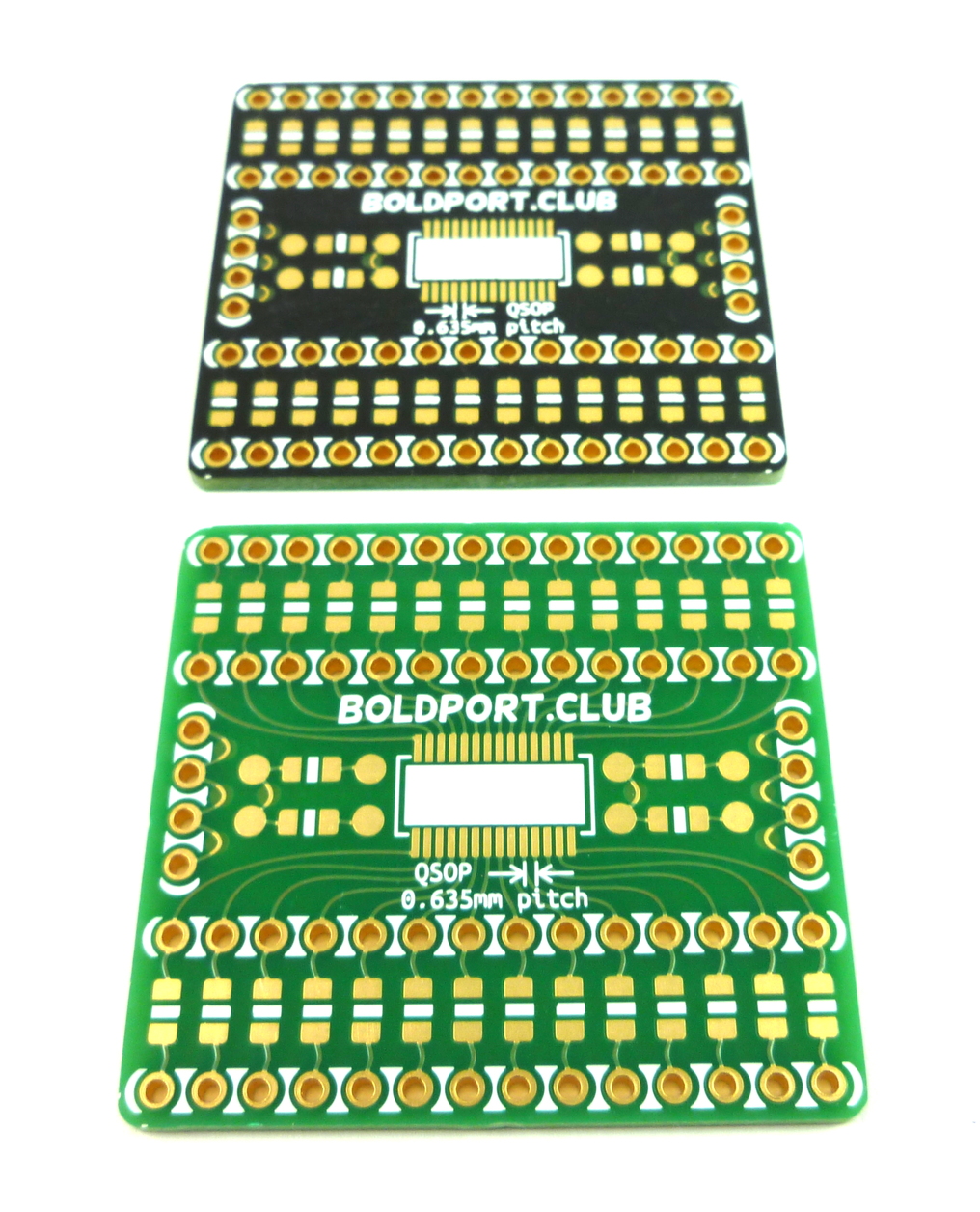 QSOP and 0805 breakout and soldering practice board
Surface-mount soldering can be challenging; this little board may help with practice.

It has two identical sides (one green, one black) each with a QSOP-28 pad and 32 0805 pads. Each of the QSOP pins is routed to two 2.54mm pitch headers with an 0805 footprint in between. This could be useful for adding a pull-up or -down, a resistor in series, or a bypass capacitor. Two sets of 4-pin headers allow input of power and ground (or any other signal); all the pins of these headers are connected, but they can be disconnected by cutting the exposed track. Two 'configurable' sets of 0805 pads allow easily adding LED+resistor or capacitors.

The board comes bare, without any components. Order any cheap 0805 and QSOP packaged ICs from any online distributor to get started.
sold out