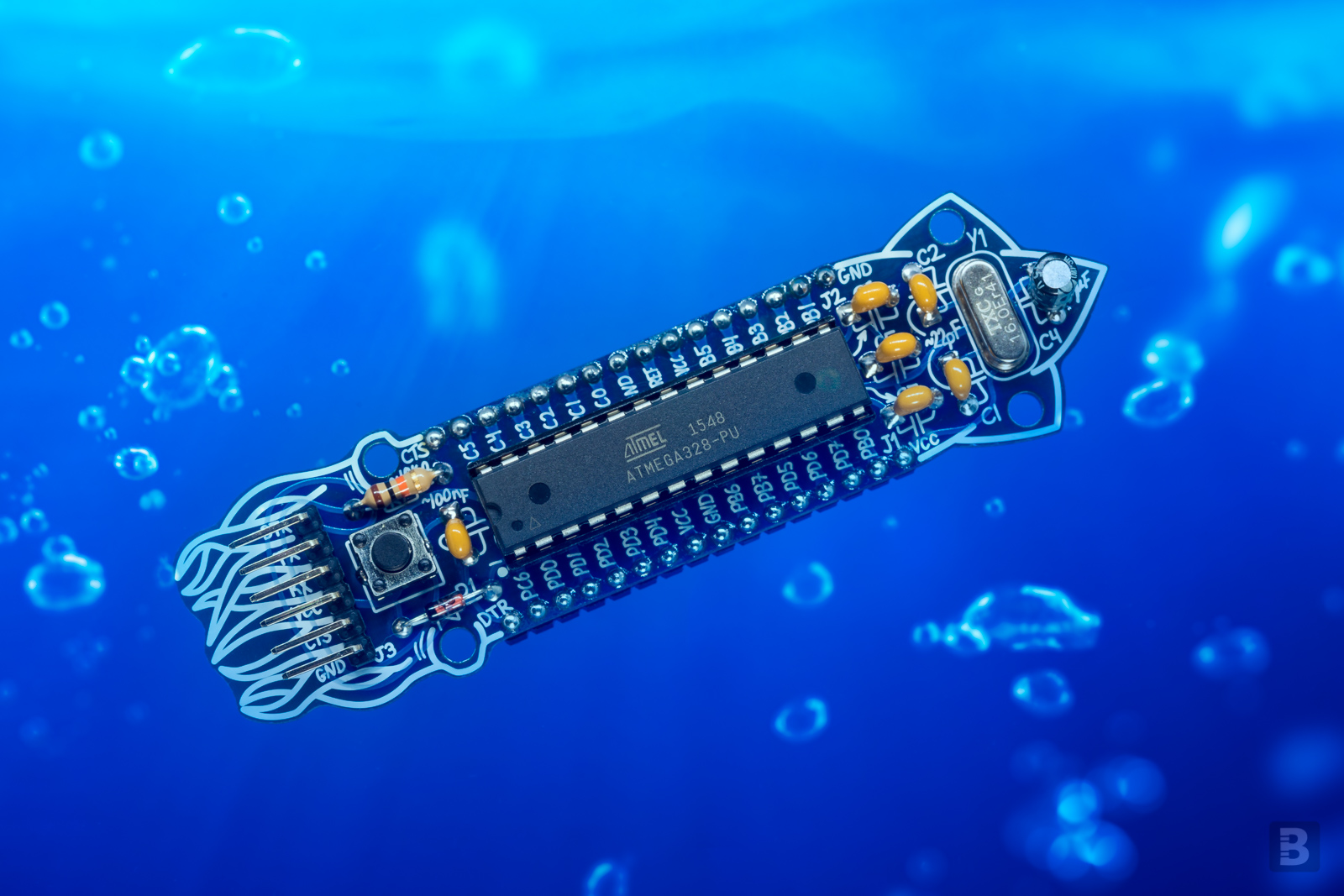 The Cuttle
Attention ;)
This project is now available at Pimoroni! Click here to go there.
The Cuttle is a bare-bones Arduino-compatible soldering kit. It's based on the concept of shrimping.it, and was first designed as commissioned work for Embecosm, who made it open source hardware.

The microcontroller comes with an Arduino bootloader on it, but you'll need a serial programmer to load Arduino sketches to it. The programming header 'holes' are staggered so that it can be removed after programming. Once assembled, the board fits on a breadboard for easy prototyping.
The Cuttle was project #6 of the Boldport Club.
sold out
What's included
Additional information