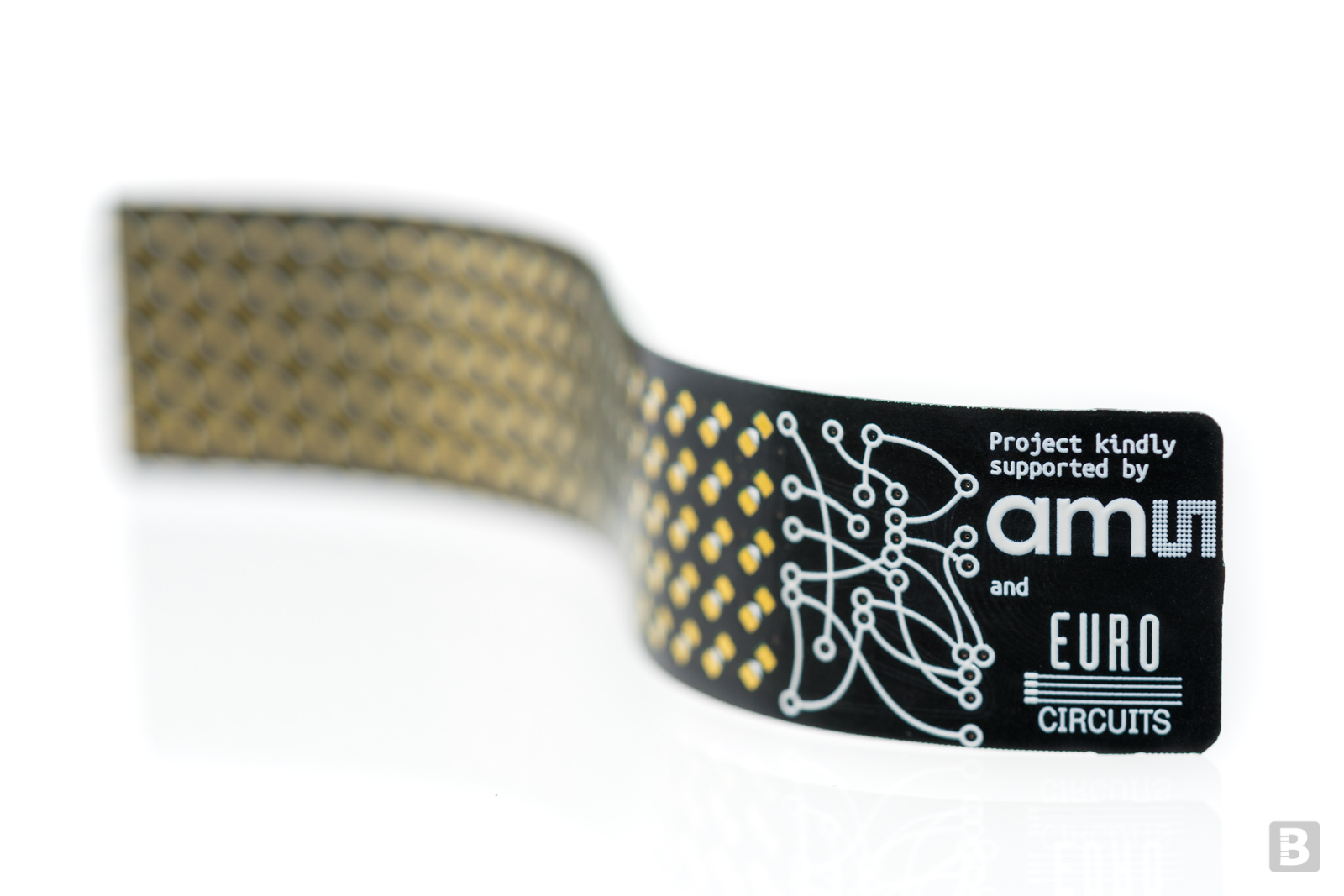 The Matrix
A bendable LED matrix display
The Matrix is an I2C-controlled 24x5 LED matrix display, powered by an AMS AS1130 LED driver. It's made of 0.2mm thick circuit board so it can slightly bend. A few can be chained together for a larger display.
The project was made possible by the kind support of AMS who donated the LED drivers, and Eurocircuits who subsidised the cost of the PCBs.
The Matrix was project #11 of the Boldport Club.
sold out
What's included
A suitable header for chaining these multiple boards is Samtec's TSM-108-02-L-DH (not included in the kit).
Assembly
The capacitors can go on either C1 or C2. The 10µF capacitor is the larger of the two and comes in a clear casing. The 4.7KΩ resistors go on R1 to R4 (pull-ups for RSTn, IRQ, SCL, SDA, respectively) where R5 (ADDR) is kept unpopulated (unless you're chaining boards). The LED multiplexing schematic appears on page 52 of the AS1130's datasheet where LED 00 is on the top left of the board.
The LEDs are polarised and must go on the board the right way. The green triangle on the back of the LED needs to match the white triangle on the board.
The components can be soldered by hand. If you'd like to use solderpaste to solder them, OSH Stencils kindly offers a 15% discount on stencils for this project. Simply click here, add the stencils to your order, and the discount will be automatically applied. Or, you could download the stencil Gerbers and make them yourself!
Additional information