Engineer superhero plaque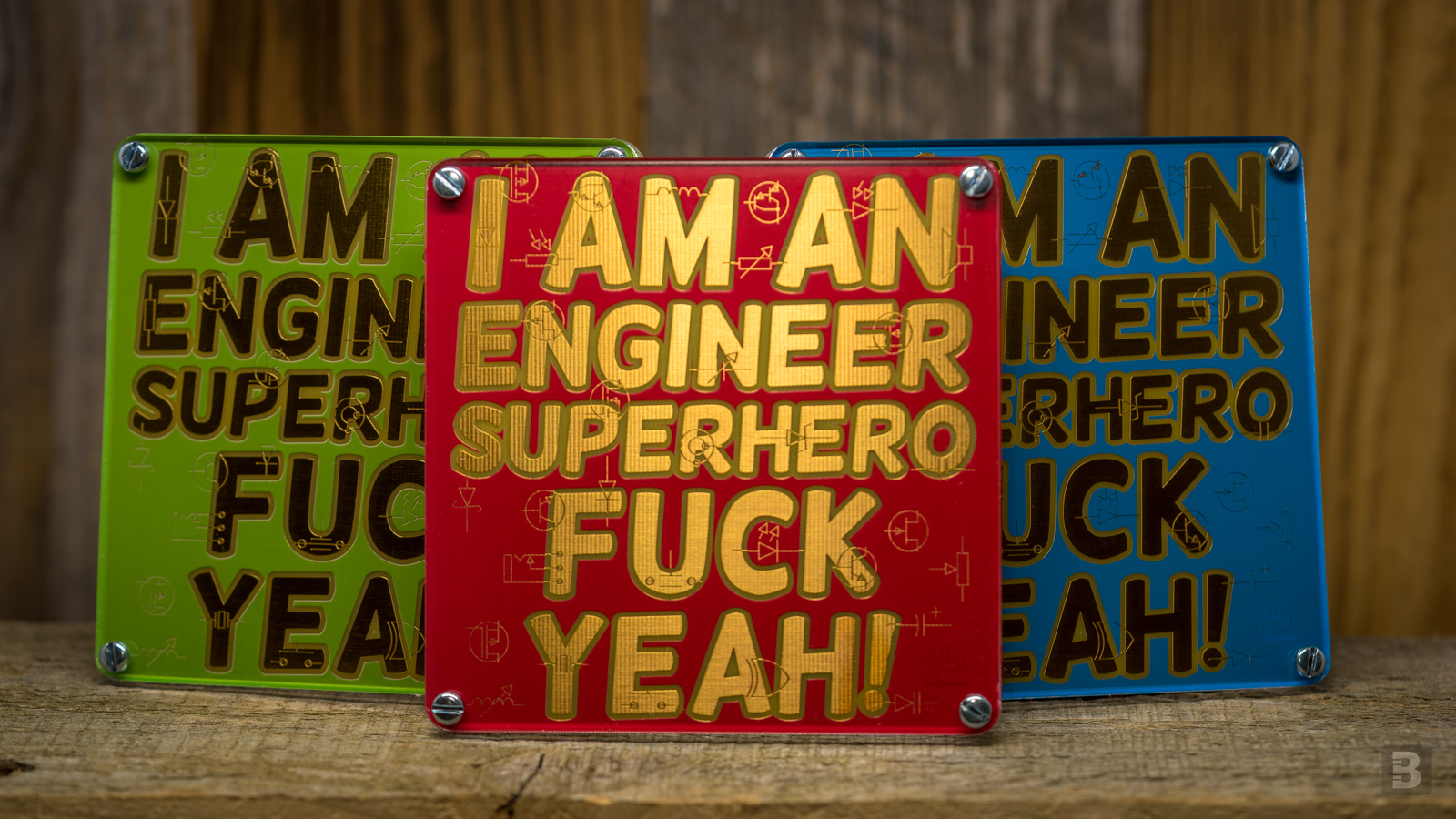 Engineer superhero plaque
BAM! Tell the world your true identity, with style!

Don't let the awesome wording distract you from the uniqueness of this board, though. Many of the familiar electrical symbols are composed from segments on several different layer stacks, which is a new visual technique we use. The plaque also changes its appearance when light shines through to highlight the text.

The board is 101x101 mm with an ENIG finish, and was manufactured in the UK. Choose one of three custom colours -- light blue, green yellow, or red orange. The board will be housed in between two 3 mm laser cut Perspex acrylic affixed with four M3 screws.

50 of each colour have been produced for this series. Each plaque is numbered, dated, and signed by Saar Drimer, who designed the board.
sold out